Spherical Mirror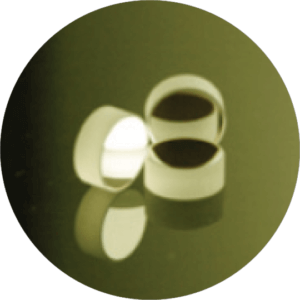 Shanghai Optics is a custom optics manufacturer with over 55 years of optics manufacturing experience. We can custom make Spherical Mirrors according to customers' specifications.
This mirror has a plano (flat) back surface and a coated spherical front surface with reflective aluminum. These mirrors are ideal for technical OEM visible or IR applications

Factory Standard – Contact us for manufacturing limit or custom specifications.
Spherical tolerance: λ/4
Diameter: +0, -0.2mm
Surface quality: 40-20
Clear aperture: >90% diameter
Radius of curvature: +2%
Bevel: 0.2mmx45°typical
Thickness: +0.2mm
Material: BK7
Durability: to MIL-C-675
Reflectance: R>85% (350-1550nm)
Spherical Mirrors
Part Number
Radius of Curvature, R
Diameter, D
Edge, Te
Center,TC
(mm)
(Inches)
(mm)
(mm)
(mm)
50
1
25.4
7
5.4
50
1.97
50
13
6.3
50
2
50.8
13
6.3
100
0.98
25
5
4.2
100
1
25.4
5
4.2
100
1.97
50
10
6.8
100
2
50.8
10
6.8
250
0.98
25
5
4.7
250
1
25.4
5
4.7
250
1.97
50
8
6.7
250
2
50.8
8
6.7
500
0.98
25
5
4.8
500
1
25.4
5
4.8
500
1.97
50
8
7.4
500
2
50.8
8
7.4
1000
0.98
25
5
4.9
1000
1
25.4
5
4.9
1000
1.97
50
8
7.7
1000
2
50.8
8
7.7
2000
0.98
25
5
5
2000
1.97
50
7.8
8
4000
0.98
25
5
5
4000
1.97
50
7.9
8